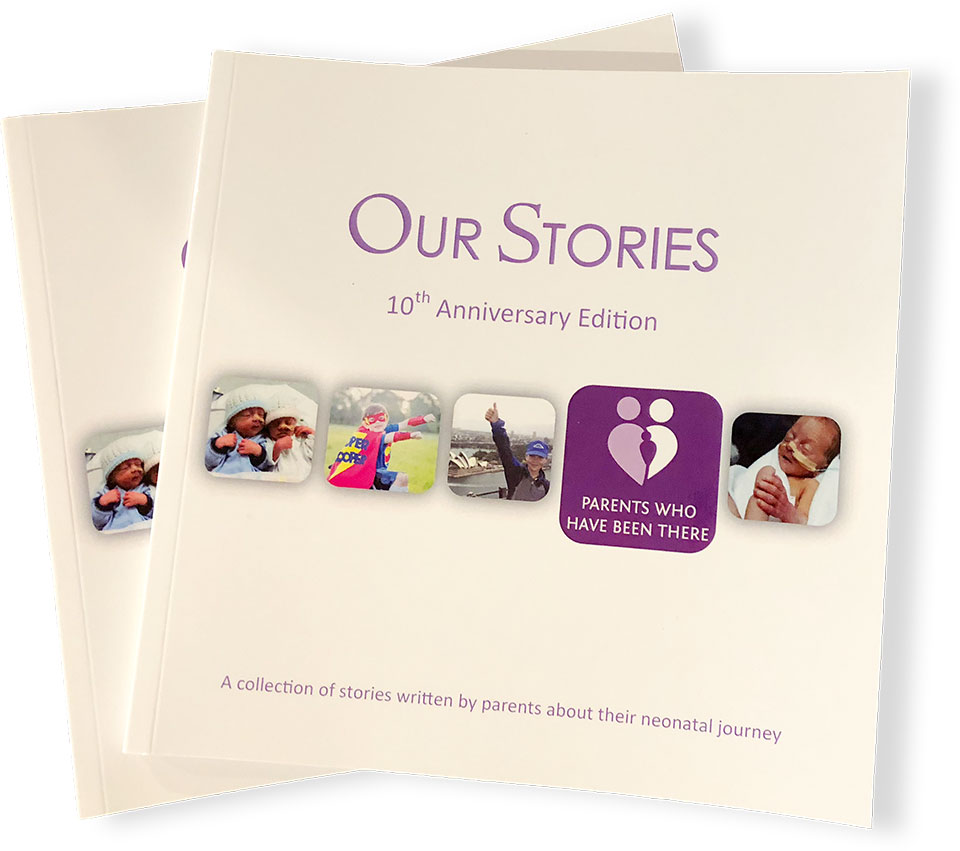 Parents Who Have Been There celebrated it's 10th birthday by launching the Our Stories Book 10th Anniversary Edition.
This book is a collection of stories written by Neonatal parents and some children about their Neonatal journey.
The book also includes a little bit about the charity, how it started from humble beginnings, the heart behind it and the way it has grown and touched lives over the years.
Click here to obtain your copy of the Our Stories Book - a collection on stories written by parents about their Neonatal jouney.
Now $15.00
(was $20.00)
Free postage
(was $5.00 postage)